RIP Steve Jobs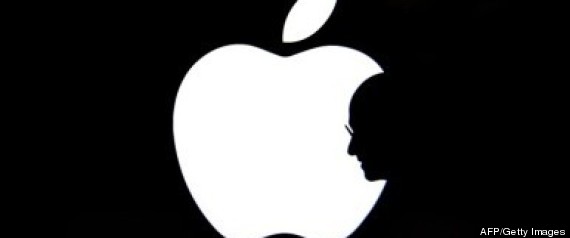 Steve Jobs
- Apple founder and superlative technological uber-guru - died last week. He was a futurist who made the future happen - he envisaged and then delivered. In the 1980s he made Mac a household name and when he re-took the helm of his Apple corporation and came out with the ipod, the iphone and the ipad he made it one of the most successful companies in America and the world.
A memorial service is being held in Wellington today for him.
My old Mac Powerbook laptop died only a week before he did. It is an indication of the Mac's superiority over its windows rivals that although it was 8 years old and never had a substantial upgrade since then it was still cranking along and compatible with almost everything on the market. It was like a hilux - it just kept going without complaint. Yes it was slowing down towards the end, labouring on under a swathe of image, movie and other files cluttering up every available space, but the underlying performance was unfaultering. I thrashed that laptop and it always delivered, it was superb value for money.
Having to use windows shit boxes since then it makes me appreciate every keystroke and mouse click of that Mac. There was no annoying multiple pop-up shit that you get with windows, no patronising and unwanted prompts interrupting - you could find where things were quickly and didn't have to hunt around for them. If you didn't know how to do something chances are you did what seemed intuitive and it would work. That was the genuis of the Mac; it was designed by smart people who knew it had to be simple.
The inner complexities to make that interface simple is another layer of genius. The slick outer design made every Mac (with perhaps the exception of the eMac!) looking like a Lamborghini in what was otherwise a showroom full of Ladas. It was a rare match where the cool designs of the cases did the operating system justice. It was one break-through after another with Jobs leading. The shear ease of use and accessibility of things with the Mac layout is not to be underestimated. I miss it. And the world will miss the man who made these amazing machines. Thank you, Steve Jobs.